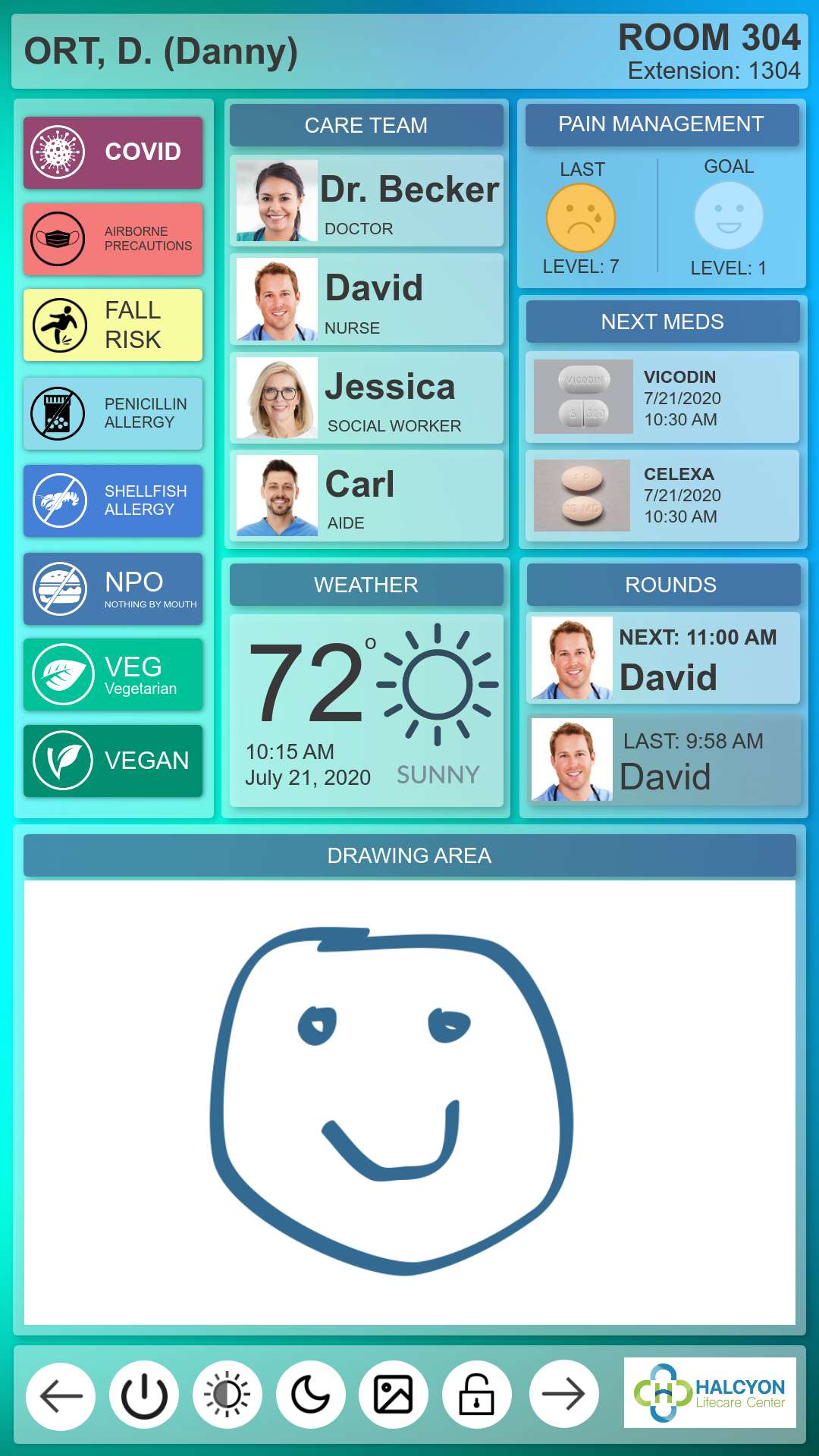 Communication is essential to the patient-caregiver relationship. So it stands to reason that the patient communication board in a patient room is critical to that relationship as well. In fact, according to a 2020 study published in BMJ Quality and Safety, over 95% of patients found the patient whiteboard useful and 92% read the information frequently during their stay.
The days of traditional whiteboards are coming to an end as more healthcare facilities upgrade to digital patient boards that provide real-time patient data from electronic medical records (EMR), real-time location services (RTLS), nurse call, and other systems. These advanced patient boards also provide video-conferencing functionality, allowing caregivers and patients to safely engage from anywhere!
Looking for ways to improve the patient-caregiver communication experience in your facility? The patient communication board is a great place to start.
Download the HSI Acute Care Engagement System Brochure